The Range Thoracic Mobility Guide
The thoracic spine is the section of your spine in between the neck and lower back where the rib cage connects to the spine. It is an area physios focus on if you have been experiencing upper back pain, lower back pain, neck or shoulder pain. We commonly come across issues with mobility in the thoracic spine that are related to losing the ability to twist and extend. These issues are often related to increased thoracic kyphosis (rounding) of the thoracic spine. As you drop into more thoracic kyphosis (rounding of the spine) you typically lose the ability to twist and rotate freely. This can place more demand on your neck, lower back, hips or pelvis – relying on those areas to do the twisting which can lead to pain developing in those regions.
In practice we can measure the degree of your thoracic kyphosis using a simple inclinometer app on a smartphone. The normal range is typically considered to be 30-50 degrees. Any more than 50 degrees then we have some work to do! We can also measure how much thoracic mobility you have – we are often very interested in how much ability you have to twist and extend using this part of your back. If there is some movement restriction there then we start to ask the questions: Why is this movement restricted? Can we modify it? Should we modify it?
If we are keen to make some changes to your thoracic mobility then these are our go to exercises. Typically, we recommend performing exercises like these at least daily and if you are really chasing quick improvements doing twice a day for 3 weeks can get some movement in the right direction. Keep in mind this might be just one part of the puzzle and to get right on top of your movement we usually have to do some strengthening work targeting the upper back or the upper body in general.
Typically, we recommend performing exercises like these at least daily and if you are chasing quick improvements doing twice daily for 3 weeks can get you well on your way!
Our Go To Thoracic Mobility Exercises (Click link for video)
Foam Rolling
Half Kneeling Archer at the wall
Spiderman
Squat with rotations
Half Kneel to Single stand rotation series
Bulgarian lunge with rotation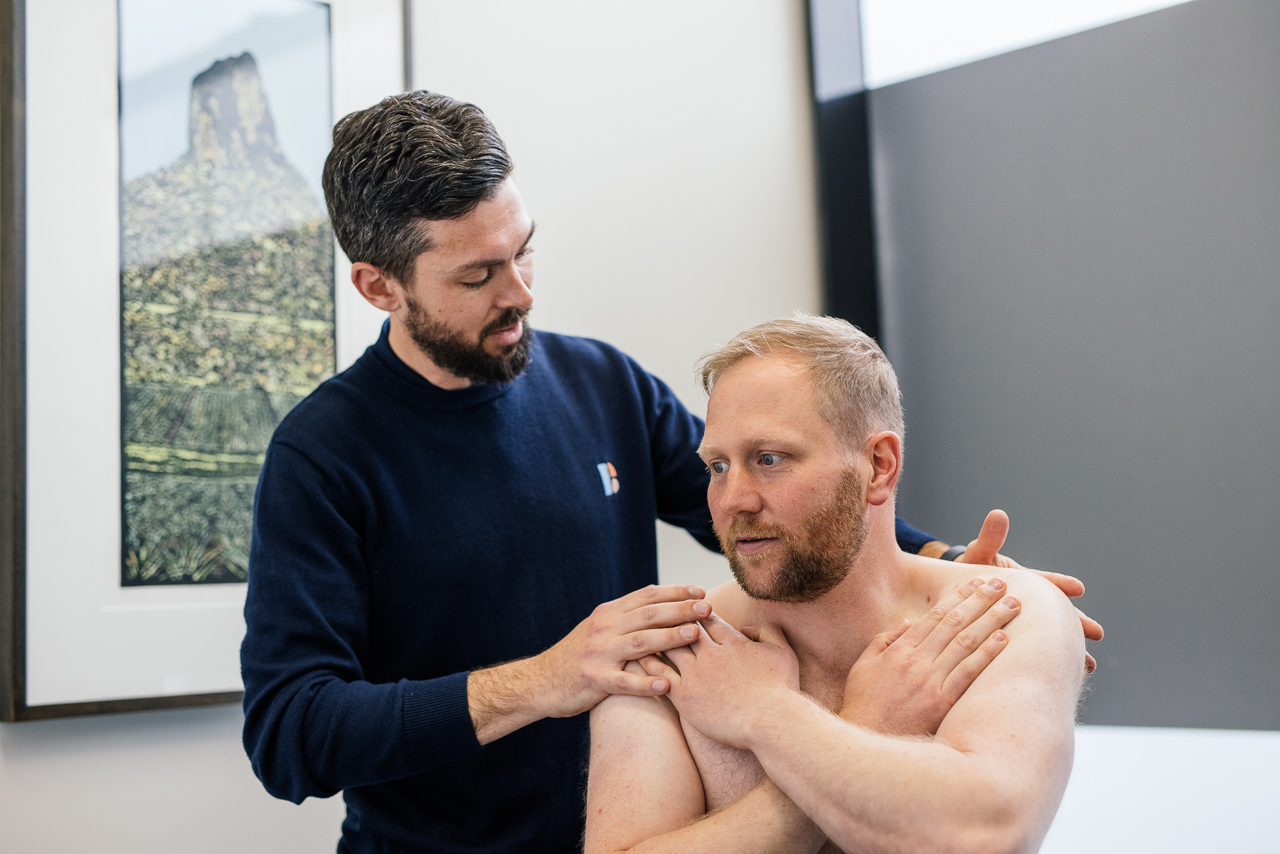 Want to build a mobility program specifically for YOU?
Our team of physios can develop and prescribe a program to help get you feeling stronger and moving better!